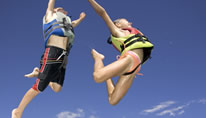 RESORT LIFESTYLE
A true family location on 60 pristine acres: Beautiful garden-style landscaping, children's playground, heated pool, outdoor pavilion, outdoor basketball and volleyball courts, paved walking and biking trails, picnic areas, convenient parking in front of most slips and more!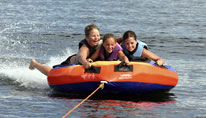 TIRED OF TRAILERS?
Spend more time with your family, and less time loading your boat into the water! Located in picturesque St. Joseph Michigan, Eagle Pointe Harbor has something for everyone.
Miles of scenic beaches, a variety of shops, restaurants and movie theatres, world-class golf courses, year-round festivals, concerts, and more!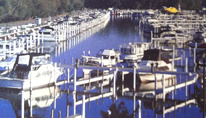 $200.00 OFF DOCK FEE!
Eagle Pointe Harbor offers the best valued, most affordable boat slips in Lake Michigan! Refer boating friends for even more savings! Pricing starts at:
Boats 16-20 Ft.: $975.00
Boats 21-25 Ft.: $1,025.00
Boats 26-30 Ft.: $1,075.00
Boats 31-35 Ft.: $1,225.00
Boats 36 Ft. + : $1,375.00
We offer boat slips up to 50′ – click below for full rate sheet.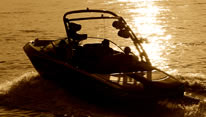 CLOSE TO CHICAGO & KALAMAZOO
An easy commute for seasonal or year-round residents, the port of St. Joseph is just 35 minutes from South Bend, 90 minutes from Chicago; and 50 minutes from Kalamazoo.
Enjoy summer together with boating friends at dockside parties and fun on the water in St. Joseph River and Lake Michigan!